TelePAWS

Cares

Professional Petcare for your loved ones.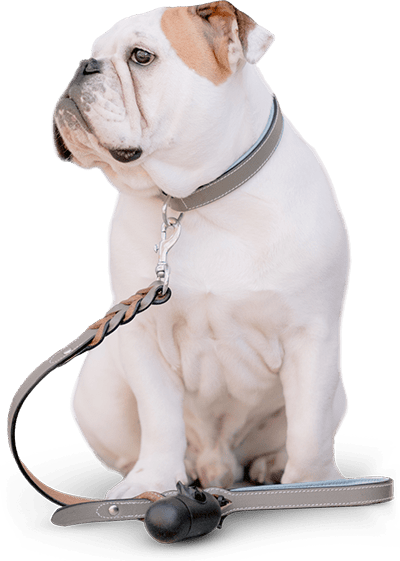 Gustave
I had the chance to use TelePAWS, and I am completely amazed by the superior service that I received. I use Telemedicine for myself, and think this is a great idea to bring this to the pet world. What a fantastic idea!!!. It is a pain to drag my puppy into the vet. He often gets really nervous in the car and sometimes pees in the car. In addition, he shakes when he sees the vet in person, so being able to get a professional consultation at home is what both me and my pet need. My puppy was not feeling so well and I had a simple question. I really appreciated the ability to just video conference Dr. Lawson who provided his absolute expert advice. In a nutshell, this is convenience, affordability and timely consultations all in one at the comfort of my home!
Grace
Grace, my Lakeland Terrier, is a happy and healthy dog. Lately, she seems to be having digestive trouble with her food. Getting an appointment with her vet is a challenge because the practice is so large and busy. Also, I did not want to take the word of what I can find on the Internet or have a product pushed by a local specialty or "big box" pet stores. Instead, I found TelePAWS and arranged a conference with one of the TelePAWS veterinarians.
Setting up the TelePAWS secure account and making the appointment with one of the veterinarians were very easy. Dr. Lawson and I had a Skype videoconference. He asked me to inspect Grace and was very patient with me, making certain that I did not do anything that a person would be uncomfortable doing. After this, he and I talked about the food that I was feeding Grace. While it was healthy food, he suggested that I change her diet, specifically to eliminate gluten and corn. The food that he suggested is easy to find, including at all "big box" and specialty pet stores. He also suggested that I phase in the change in Grace's food so that I do not shock her system.
Grace's digestive problems ceased once I phased in her diet, which took one week. She loves the variety of foods that Dr. Lawson suggested, and she has become leaner because of the gluten and corn eliminations. Grace and I accomplished this efficiently and cost-effectively without her having to endure the nervousness of going to her traditional veterinary office.
Grace's health and wellness improved significantly, and we have TelePAWS to thank for that.
Myrtle
Thank you for making this timesaving service available! Our pug, Myrtle, is prone to getting an infection in between the folds on her face—especially in stretches of hot, humid weather. Having dealt with the condition before, I knew that Myrtle needed an antibiotic and some medicated wipes to clean her face folds. What I didn't have was the time to take Myrtle to see our local veterinarian during office hours. Instead, I made an appointment through TelePAWS. Myrtle and I were able to teleconference directly with an awesome veterinarian from TelePAWS from the comfort of our own couch. The doctor could clearly see Myrtle's infection and indeed recommended that an antibiotic and medicated wipes would do the trick. I also learned that a lot of medications are available over the counter at human pharmacies (and are less expensive). So informative and helpful! Myrtle is doing great and is keeping her snout clean. Thanks, TelePAWS!
Steve
No Trauma or Drama with Terrific Advice and Results!
As mellow as Steve is at home, he is terrified of going to the vets (I have scars to prove it).  In many cases, it takes Steve several days to recover from his trauma. Thanks to the convenience of TelePAWS, I didn't have to leave the house, let alone, put Steve in a scary crate. After easily booking my online appointment, the doctor called me within two hours to ask additional questions about Steve's sneezing symptom. He assessed that Steve had an upper respiratory infection AND prescribed antibiotics. I was able to pick-up the prescribed antibiotics at my local pharmacy. After a week, I got a follow-up email from TelePAWS inquiring if Steve had improved. Steve was trauma and sneeze free! Thanks TelePAWS!